Lighthouse Gallery is a unique exhibition space located in Port Macquarie, NSW, Australia. It showcases original artworks by Nicola McLeay and has a focus on sharing with the public one-off pieces that are for sale of the region and wider parts of Australia and New Zealand.
Attractive leasing options and personalised commissions are available in a range of sizes, media and mediums. Visitors are welcome to linger and absorb the beauty of Nicola McLeay's fine art while watching a digital display of the artists process via time-lapse. The works on show change frequently as new pieces are completed, fresh off the easel. Visiting the gallery can easily be arranged by appointment or when it is open for public viewing.
Lighthouse Gallery is situated at Lighthouse Beach, one kilometre south of the Tacking Point Surf Club opposite the famous Camel Safari >> https://www.portmacquariecamels.com.au along one of Australia's most majestic coastlines.
Address: 159 Matthew Flinders Drive, Port Macquarie 2444
Contact Jacki for enquiries
Phone: 04 48380725
Facebook: @LighthouseGallery.PortMacquarie
Instagram: /Lighthousegallery.pmq
Email: lighthougallery@outlook.com
Uses SquareSpace payment option
Open most days weather permitting
Domestic
Australian Post is used for smaller works. For Larger works Nicola prefers to use a reputable carriers such as Artwork Transport, DHL or Pack & Send.
International*
Every country has its own import duty and customs regulations. Getting the official paperwork right and engaging a reputable carrier is imperative for a smooth delivery. An approximate quote based on weight and size can be given pre-commencement of a commission or sale of a work. The final price will be given once the work is packaged and ready for shipment.
*Due to ongoing airline and customs delays related to COVID 19 it is highly recommend to use an international courier which includes tracking & signature on delivery + full insurance cover.

Focus Magazine
Focus is the all gloss, all free guide to local living. 74,000 copies each month are distributed covering the Coffs Coast, Manning-Great Lakes and New England areas of NSW, Australia.
Featured interview with Nicola Mcleay, See Pages 18-20
Click here to view the 2020 Publication:
/https://issuu.com/focus.mag/docs/augustissuu
Discover Magazine
A high quality locally published bi-annual visitor magazine distributed throughout the Greater Port Macquarie region.
Cover Artwork by Nicola Mcleay & write up on Lighthouse Gallery,
See Pages 20-21
Click here to download the 2019 Publication https://issuu.com/discovermediaaustralia/docs/discover_winter_2019_web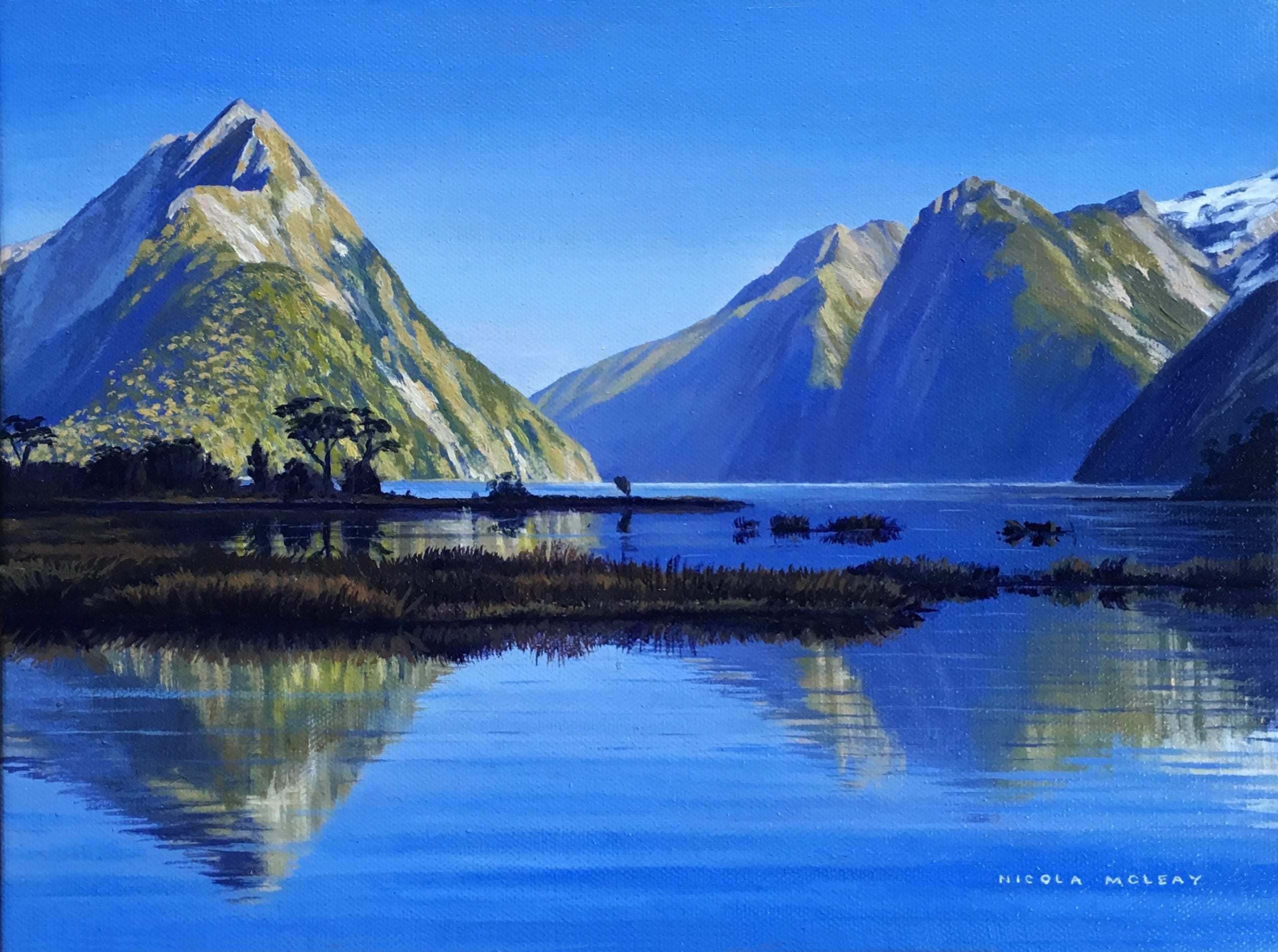 Eat See Do
The Port Macquarie Region's official visitor guide, packed with great trip ideas, suggested itineraries, and all the things you can eat, see and do!